EXPAT-EXPO BASEL
Meet 84 exhibitors from all over Switzerland
at the Congress Center in Basel!
Congress Center / Basel Messe (next to the Swissôtel)
February 9th, 2020
11:00 AM - 5:00 PM
Admission is free!
FREE PRIZE DRAWINGS (more to come)
Enter to win our free EXPAT-EXPO door prize drawing for a gift card from GLOBUS.
1st Prize: 300 CHF gift certificate!
2nd Prize: 200 CHF gift certificate!
3rd Prize: 100 CHF gift certificate!
FOOD & DRINK
The British Cheese Centre will be there with a big selection of artisan cheeses from the UK.
The Whisky Experience will be pouring samples of their great
selection of single malt Scotch.
Legends Pies will be handing out samples of their hand-made mini pies for you to try!
(more to come)
JUST FOR KIDS!
2 MUCHFUN specializes in Balloon Sculpting and Face Painting for children's birthday parties and events. Balloon figures are fun to watch the creation of and fun to play with. Face painting adds to the magic of imagination and make believe...a fun mask for any child!
Kids, join the 2 MUCHFUN team at the free Bouncy Castle!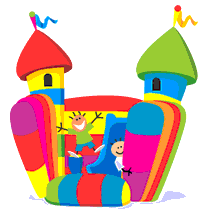 The Ecole Française de Bâle chorale group "Accroch'notes", will sing at 3pm next to the snack bar. They will sing a few songs in French, German and English.
​
Can you draw Swiss? Bergli Books is holding a drawing contest in celebration of the new book Swisstory: The Untold, Bloody, and Absolutely Real History of Switzerland. Everyone is a winner. Draw your favorite scene from Swiss history or just sketch a funny mountain and you get a chance to win one of three 30 CHF gift certificates from Basel's Bider and Tanner bookstore. Visit the Bergli stand to meet authors Laurie Theurer (Swisstory) and Jeanne Darling (The Monster Book of Switzerland) and join the fun.
STAND
64 & 65
34
99 & 100
69
90
32 & 33
31
60 & 61
93
84
86
51
37
35
66
29
95
38 & 39
56 & 57
97
45
68
83
48
26
96
9 & 10
88
55
27 & 28
91 & 92
101 & 102
82
27 & 28
40
46
98
19
COMPANY
academia Group Switzerland AG
Ahead With English
AIT Services
Amanda Joy Photography
Basel Children's Trust
Bergli Books / Schwabe Verlagsgruppe AG
BIONIC BS Grenzacherstrasse GmbH
BKA International School
Centrepoint
Ceramico - paint your own pottery
CLINIUS GmbH
Cloud Nine Sailing / Shipwrite GmbH
Coaching our globe
Democrats Abroad
deVere Switzerland
DIE ZAHNÄRZTE.CH
Eazy Salsa
Ecole Française de Bâle
ELA Basel - The Swiss British School of Basel
Expatica
Fitpass AG
Flatterling
GeorgeTheGreek
Gestione Albergo Delfino SA
Gymboree Play & Music - Little Acorns GmbH
Hard Labor Brew
Hello Switzerland AG
HND\ ideen
ILS-Basel, International Language School
ISB International School of Basel
Imperial Wealth Planning
inlingua Sprachschule
International Community Music School-Basel
International School of Basel
International School Rheinfelden ISRH
Joggeli Fitness Club
​Katis Nature Manufacture
Kira Sutter
STAND
70
50
71
42
94
62 & 63
18
24 & 25
67
54
89
36
41
76
87
81
58 & 59
15
52
13
8
72
85
77 & 78
74
75
4
44
79 & 80
47
21
104
43
20
53
49
22 & 23
COMPANY
Kimby AG
Kindermusik
Legends GmbH
Leman Sans Frontiere
Les Coquelicots
Magical Café
Mary Kay
MOORE Emerson GmbH
My Jumping Gym GmbH
MYTUTOR, Nachhilfe Basel
Neuchâtel Junior College
Nielsen Wine Cellar
NSH Bildungszentrum
Pure AG
Russell Coaching
SAVA Living
SIS Swiss International School
Ski Hostel
Swiss Diamond Hotel
Swiss Prime International AG
Swisscom SA
Symphony Club
TEDx
The British Cheese Centre of Switzerland
The English Media Network / TechLabs
The English Show
The Semi-Circle Basel
The Sense Pilates
The Whisky Experience
Ticino Tourism
TRIBAL TRACES
UBS Switzerland AG
Unitarian Universalists Basel
University of Basel
VHSBB Volkshochschule beider Basel
Vivique GmbH
WRS World Radio Switzerland